AGDATA's CRM tool was created with the animal health customer in mind. We understood the benefit of being able to integrate sales data, transactional data, customer profiles, and task fulfillment records to further enhance the use of a CRM system for an animal health sales team. We took those learnings and developed an animal health centric CRM tool.
If you have been thinking about getting a CRM software solution for your animal health business but have been unsure as to what value it might bring your business, here are 5 potential benefits of implementing an animal health centric CRM system:
1. Know your customers better
With a well-built CRM system, you can see what your customers buy, when they buy it, and analyze trends that exist in their purchasing behavior. Knowing when your customer buys and where they purchase product from can help you anticipate customer needs and drive sales activity.
2. Improve productivity
With a CRM system in place you can automate everyday tasks like requesting promotional brochures and samples, planning sales routes and customer visits. A recent study shows that having a CRM increase sales productivity by 34%. By automating simple, everyday tasks, a quality CRM gives your sales team hours back in their day to sell more.
3. Improve customer relationships
Having relevant, up-to-date information on customers can help you form strong relationships. By utilizing the information that can be managed in a CRM tool, sales and customer support reps can gain a better understanding of their customers' needs so that they can provide a tailored solution to each individual. When you know about your customers and their business, they know you care.
4. Ability to cross-sell and upsell
AGDATA's CRM tool can integrate directly with data from your distribution channels to give purchase history and behavior insights. An organization can then use this information to offer product placement recommendations to clients based on what they currently order.
5. Improve team communication
When sales reps use a CRM system, they can communicate more effectively. Greater collaboration helps reps learn from each other and increases the likelihood of them meeting their goals.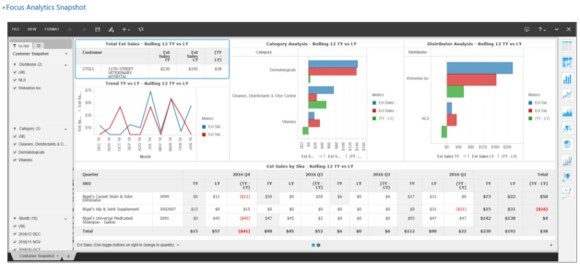 Want to learn more about how AGDATA clients leverage our CRM tool? Click here to learn why Immucell chose AGDATA to be their CRM solution provider and the value it brings to their organization.
---
Subscribe
So you never miss an update!