International Production and Processing Expo 2020
On January 28th I headed to the 2020 International Production and Processing Expo (IPPE) in Atlanta, Georgia. IPPE is the world's largest annual poultry, meat, and feed industry event with more than 8,250 international visitors from over 131 countries. This annual event allows professionals within the industry to get together, network, and learn about the latest technologies impacting the industry.
What's really unique about this expo is that it represents companies from every stage in food production. For example, there is representation from companies that provide equipment to help with chick hatching, feed the chick through its life, provide products to keep it healthy, and then provide the equipment and products needed to harvest the chicken and create the consumable products you buy in your grocery store. You have every single stage of the food production cycle in one building!
At the event, IPPE offered educational presentations by exhibitors called "TechTalks." Topics were themed around the management of environmental issues for the meat and poultry industry, animal welfare, sustainability in the animal agriculture industry, and much more. The conference was an excellent educational opportunity and helps me stay current in the agriculture industry.
See you next year, IPPE!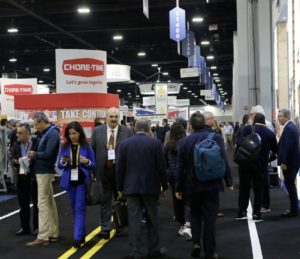 ---
Subscribe
So you never miss an update!